The Stylish Kitchen Finishing Touch
The kitchen tap is a hard-working household essential that always has to be at its best. Whether you're planning an entire kitchen or utility room refit, refreshing a few key areas or just making a quick repair – it has to be durable and hard-wearing while suiting your kitchen's needs.
To do this, many clever new features have been introduced to help busy households save time on everyday tasks. Thankfully, these exciting innovations don't mean compromising on style, as the kitchen tap also provides the perfect finishing touch to your kitchen.
So, whether you want something traditional and classic, or a tap that's more modern and on-­trend, our wide range of taps offer a variety of styles, finishes and features to make the ideal addition to your kitchen.
Let's get started.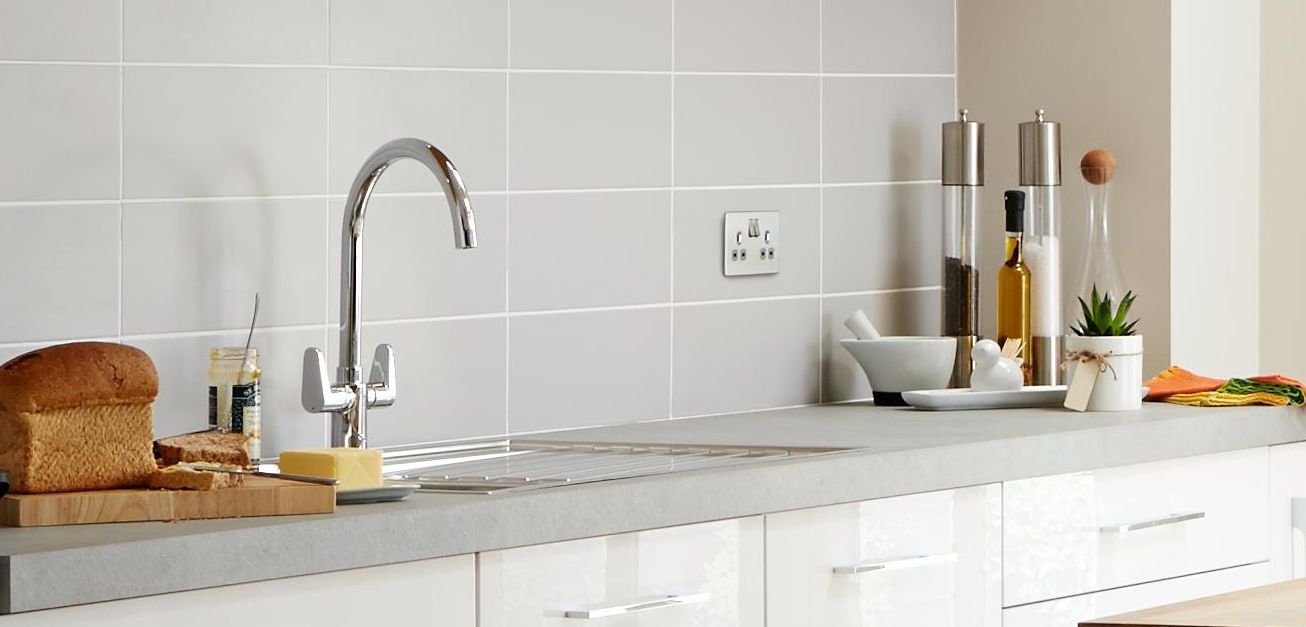 Before you begin
To get the best performance from a new tap, it's critical to choose one that suits your home's water pressure. If you have a low pressure water system, a tap designed to operate at this pressure will help to ensure a steady flow of water. Or if you've got a high water pressure system, you'll be able to opt for some innovative features to get your kitchen working harder for you.
To help identify the water pressure system in your home and understand how this affects your choice of kitchen taps, head to our helpful guide.
Body of The Tap
The first thing to think about is the body of the tap, and your choice here is determined by your kitchen sink. Our sinks have pre­drilled holes for the tap(s) – either one or two – so make sure that your tap has the same number of holes as your sink (be the sink already in place or soon to be fitted).
One Tap Hole
If you have a single tap hole, the following tap options are available: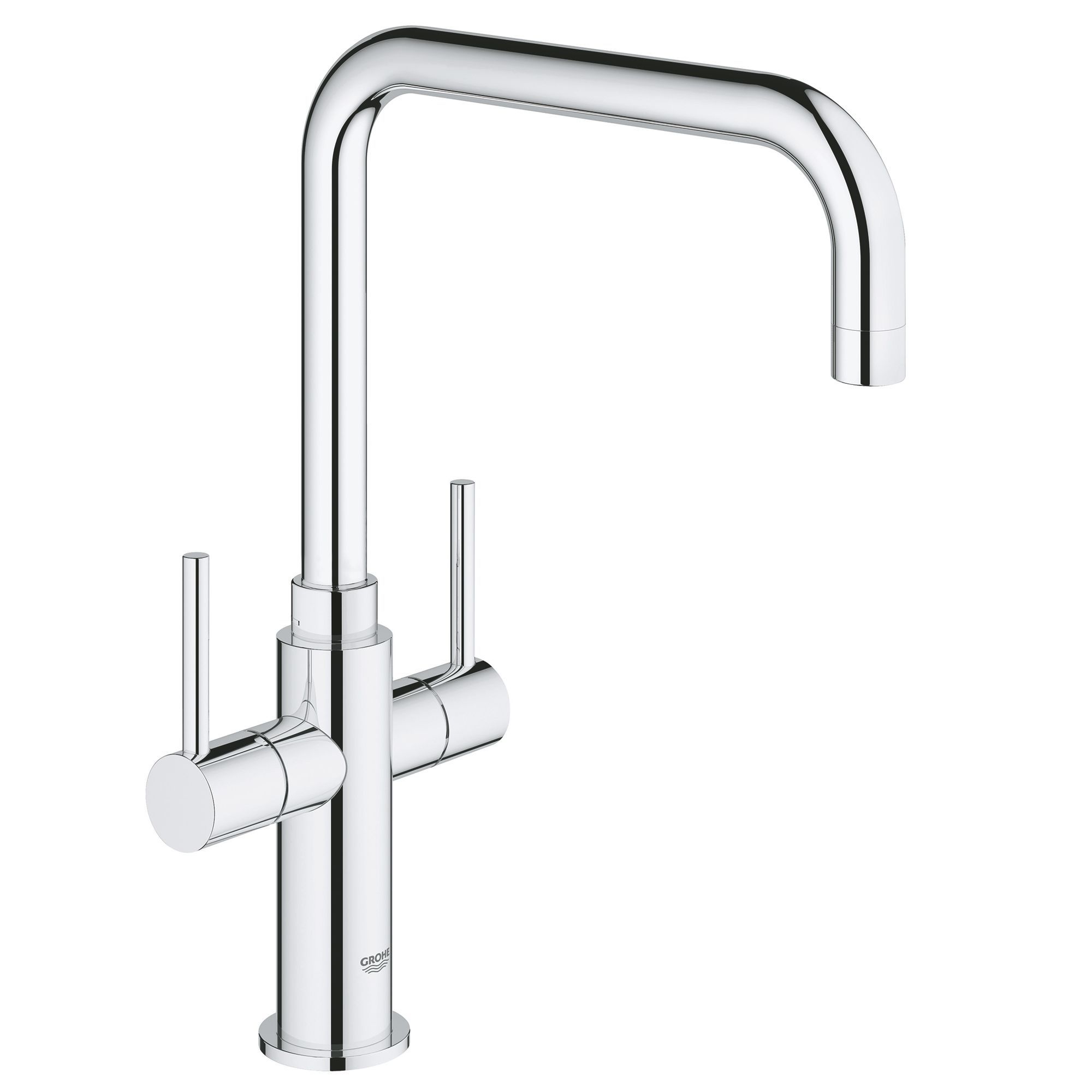 Monobloc taps – these have a single spout, with the flow of water controlled by either one or two handles.
One handle – known as single lever taps, these are offered in two types:
top levers – move up and down to turn on and off, and swivel from side to side for hot and cold
side levers – pull out and push in to turn on and off, and turn back and forwards for hot and cold
Single lever taps are often sleek and contemporary in their design and can be a good choice when space is tight. They can easily be used with one hand, so work well in busy kitchens.
Two handles – known as twin lever taps, their handles can be lever, cross or knob-shaped, and may offer a quarter, half or full turn. They're a versatile option available in traditional or contemporary styles.
Two Tap Holes
With two tap holes, you can choose between one or two spouts: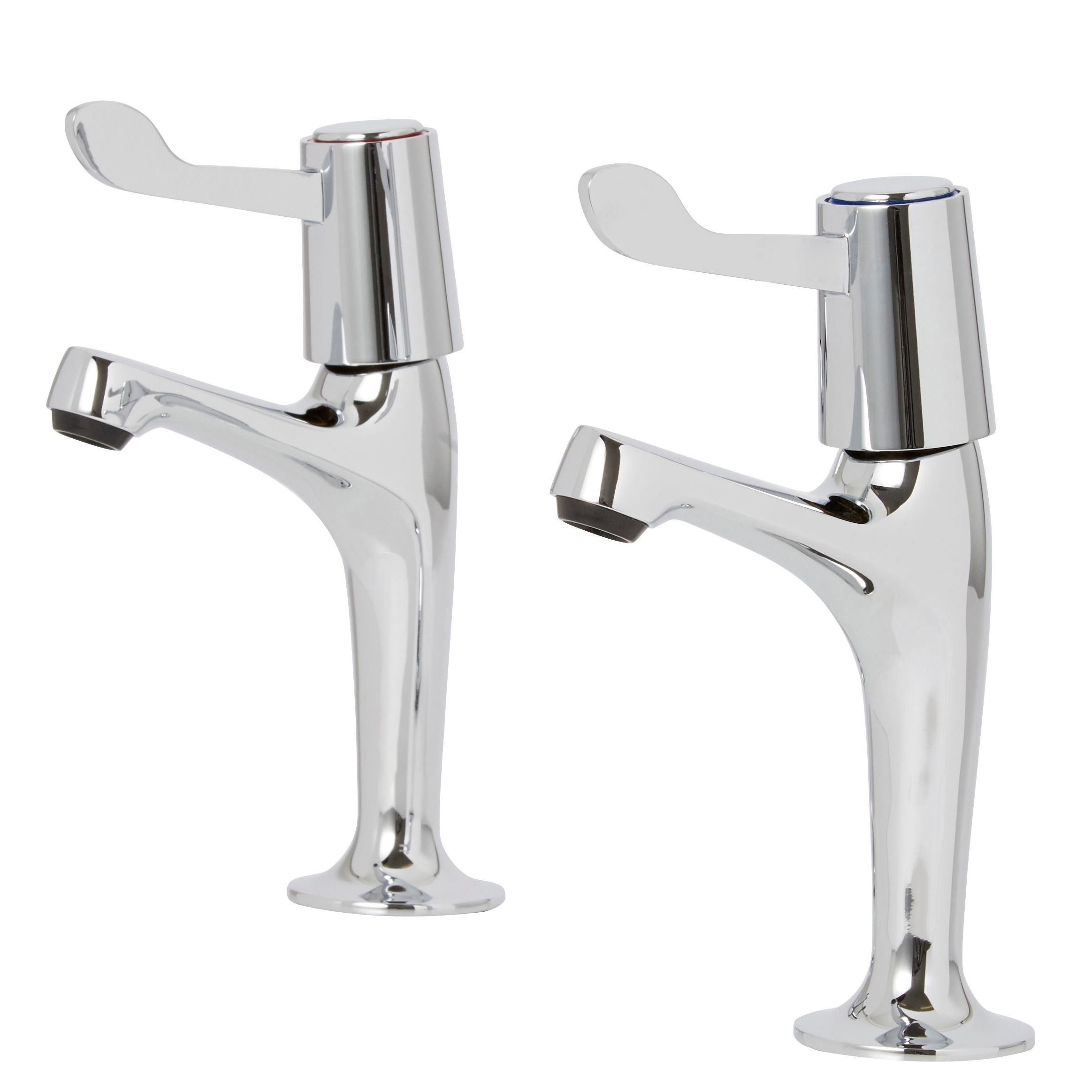 Pillar Taps
Pillar taps come in pairs, with one tap used to control the cold and the other to control the hot water supply. They're a great budget option, and are available with lever, cross or knob-shaped handles to suit your kitchen style.
Tap Spout
Spouts come in a variety of shapes and styles to suit your kitchen. When choosing your tap spout, we recommend considering its:
shape
position
size, and
movement
tap features
There are plenty more features to think about and look out for when choosing your perfect kitchen tap.